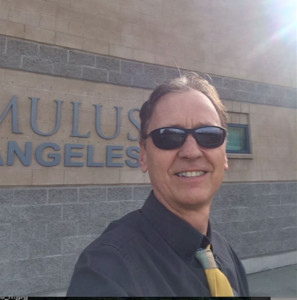 I'm Edward Joseph Crummey III
but you can call me Joe….
I've made a living at some of the most famous radio stations in the United States. I've been behind the microphone in New York, at WABC and in Los Angeles at KFI and KABC.  My career always cracks me up because I've never really sounded like your typical radio host.
I was born in Albany, New York, where for over 100 years my Dad's family business was fine clothing, but I was more interested in Broadcasting. Mom wasn't too pleased, so I found refuge in the basement which became my personal laboratory. Most people were creeped out by our dimly lit cellar, but I recognized freedom when I saw it.
At 14, my parents sent me to school at the prestigious Phillips Exeter Academy. As a boarding student I grew up somewhat like a feral cat, and it turned out to be the mother of all ironies too, because the oldest continuously operated high school radio station in the United States just happened to be right on campus! Broadcasting on WPEA-FM was a dubious distraction, nonetheless I was doing exactly what I wanted to do.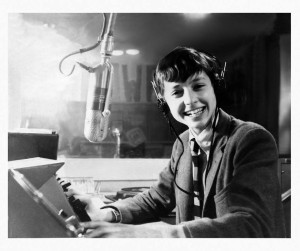 So many of my friends were destined for the Ivy Leagues, but I detoured immediately upon graduation, sleeping on top of desks bumped together in the basement of WHEB, in Portsmouth, N.H. Bill Silver was the morning DJ, and every morning he'd wake me before the General Manager showed up.
Along the way I managed to squeeze in a BA from the University of New Hampshire. Even as an English Major broadcasting was on my radar; one of my Senior projects was to host a radio show as William Shakespeare, who I thought would have made an excellent Talk Show host.
One day I noticed an unfinished peak at a home overlooking the water in Hampton Beach.  I asked the owner why, and he told me he was afraid to paint it. Heights and rickety ladders didn't scare me, although they should have.
Perhaps this is one reason why after only a few years in Portsmouth, Worcester, and Boston, I found myself in New York City behind the mic at WAPP-FM, which was the hottest rock station in town.  At the time it was owned by Doubleday Publishing, which was on a hot streak buying up radio stations.
One morning my partner was complaining he needed to get his car fixed, so his brilliant idea was to make it a bit on the show.
"Let's take calls from mechanics," he said.
1st guy: "Yeah, bring it here. Nelson Doubleday's daughter brings her car here."
Me: (the wheels are spinning) "Really?"
Looking back, I still think it was pretty clever.
"So,  you service Nelson Doubleday's daughter?"
Oddly enough, Doubleday corporate didn't think it was all that funny, and loose cannons had to be tethered, but years later I've come to realize it would've been worse had I not taken the shot.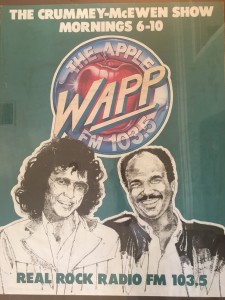 The "no filter" approach was perfect for crosstown WNBC. Getting on the air Saturdays and Sundays was easy. WNBC ran their "Million Dollar Weekend" format where all you did was sit in a studio with headphones and a mic switch while some guy in the control room did everything else. The real challenge was getting on with the big names like Imus & Stern and Wolfman Jack.
A year or so later I got a call from Wolfman Jack.
Free thinkers are intellectual loose cannons and we're not always embraced or understood, but we do offer unique perspectives on how day-to-day issues define us. Why do we believe the things we do?  Who's shaped our thinking?
Along the way getting nicked with a brain tumor rubbed my nose in my own mortality. The result is a half deaf man fascinated with the nexus of Science and Spirituality.
This has led to my first book, Planking on Headstones, Your Future Outside of Time, a positive message of hope born out of Einstein's relativity theories, quantum mechanics and traditional Theology. This emotional story is set against the backdrop of radio broadcasting, and the passing of my father in 2013.
Additionally, my writing has appeared at Politico.com, The Pasadena Star News, The L.A. Daily News, but right here you can read my own blog "Evil Thoughts."
Regarding television, I'm no stranger having debated the issues nationally on MSNBC, in the Los Angeles area at KCOP and KCAL, and in San Diego at KGTV and KUSI.