Political correctness is when something is true, but we're not allowed to say it, so I get a kick out of the criticism that Donald Trump likes hot babes in bikinis. As if men don't like hot babes in bikinis, as if most women wouldn't like to rock the socks off a bikini.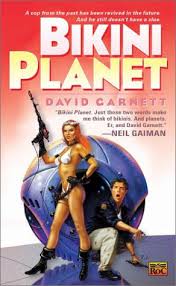 A fabulous flick I'm sure!
The push back against rampant political correctness is one of the reasons the Orange Demon has a real shot at the White House.