Evil Politics… (originally published 3/31/16)
For someone who has "no chance" of getting the Republican nomination, or beating female Hillary in the general election, there seems to be a real bipartisan effort to take down the orange haired demon.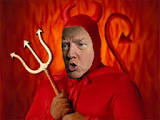 His abortion stumble is exactly what I like about Trump. He obviously doesn't give a rip. It doesn't take a genius to figure he doesn't want to waste time fighting about gay rights either, or whether there's a racist under every bed. That swampland is better suited to Ted and Hillary, who jack up their bases with the same old rancid meat, as if that's the way forward in 2016.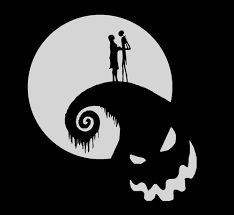 Face it. We love boogie men, and although I've got nothing against cheap highs, they rarely solve my long term problems. When some wag wrote "Trump 16" on the sidewalk at Emory University, students freaked. Why not? It's been all Hitler all the time for months. A week ago that fake pic of Trump supporters in busty white T-shirts photoshopped to say "Make America White Again." popped up on my FB feed. I gave the lady who posted it a heads up that it was fake. Her response?
"Well, it's obvious he's a racist,"
I replied, "Apparently whoever made it doesn't think you're smart enough to recognize the "obvious" when you see it."
Why do I doubt that triggered a serious epiphany?
We revel in remedial bullshit, we excel at emotional manipulation. Hypocrisy? That's someone else's dog. One of my FB gfs came to Carly Fiorina's defense by calling out Trump as a misogynist, concluding he couldn't get laid with a fist full of 20's.
In the mean time, over the last 35 years, the United States has outsourced millions of jobs to places like China, India and Mexico while we've in-sourced 15 million low skill workers, and neither political party has done a damn thing about it.
This fall one thing's for sure. Regardless of who wins, we'll get the government we deserve.                                                                              
Let's have some sympathy for the freakin' Devil.