That you're "hear." lol
btw: If you subscribe to my Evil Thoughts podcast, a fresh episode is delivered to you everyday automatically!
Enjoy it anytime you want. Yup. It's easy!
If you're iPhone types- Check out the purple Podcast icon. Open it. Search for Evil Thoughts.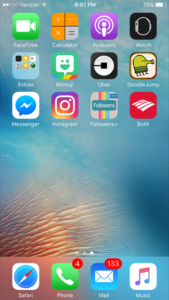 Get it together. It's 2017. You deserve it!
Also available on Android platforms, Microsoft, & Google Play Music, too.