As the underdog, I'm sitting pretty. Trump was never supposed to win this. He didn't come up through the ranks, which is what corrupts them, turning out the sterile, empty (pant)suits we've come to expect. If he loses… no big deal. America stays the same.
If he wins it would be a huge Brexit style kick in the establishment's pants, a shot heard to Mars and back.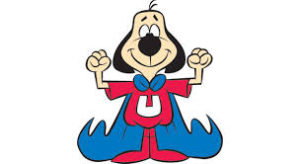 The Republicans and Democrats will freak. Like Sylvester Stallone and Hulk Hogan in Rocky III, they need each other as sparring partners, feeding on each other's corruption.
The Media will experience their own 911. Broadcast TV and Cable will wonder whether they've lost control to online social networks.
Trump, the politically incorrect rogue might use the bully pulpit to actually get something done.
For 25 years HRC's been one of the most well known figures in the United States. If 2016's her turn I'm OK with it. There are others who are watching and if not now, then it will surely happen in the future. Godspeed, Donald Trump. Thank you for your service.